BLOW BONGKOT
5.0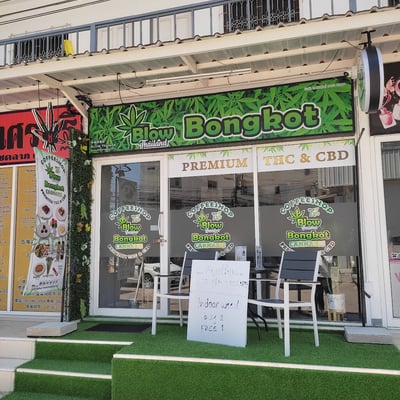 6+
BLOW BONGKOT CANNABIS SHOP We grow our own weed and offer the best quality in the country. Our weed is organic and lab tested, 100% healthy. If you need CBD please test our products that can help you for insomnia and pain as well as other conditions.
Hours of operation
Click to leave a review
Click to claim/add business
ร้านเล็กดูดีมีการบริการที่ดีราคาไม่สูงเกินไป...สามารถเลือกซื้อได้หลายชนิดและเลือกได้ถูกใจ.....ตามต้องการ.... (Translated by Google) The small shop looks good, has good service, the price is not too high...can choose to buy many types and choose what you like.....as needed....
Small​ ​Shop​ but​ looking​ nice There are many prices for you to choose from.. And there are interesting promotions...
Small shop near 7/11 but big choice of products and cheaper than other shops.
no more reviews
Nearby Shops With Products
The following shops have listed their product selection, and are close to BLOW BONGKOT.
All Nearby Shops