Jacky Lee land
5.0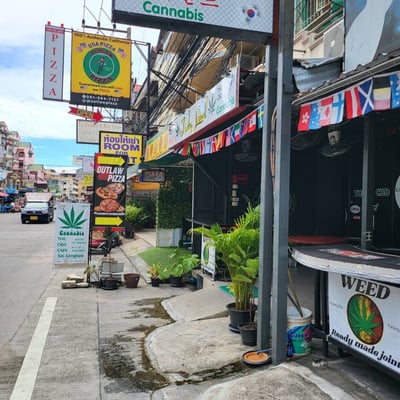 6+
Jacky Lee land - Cannabis store \\u0026 coffee shop, Soi Buakhao, Pattaya
Hours of operation
Click to leave a review
Click to claim/add business
Best prices in Pattaya great vibes!
Good place to chill out with 75 inch tv ,drinks n nice sofa … price reasonable..👍
Amazing place to relax and hangout, environment is very cozy. Jacky, the owner, is a great guy to talk to. Highly recommended!!!
My go-to shop in Pattaya. Super friendly and knowledgeable staff, good selection, plus a relaxing bar and sofa area if you decide to chill a while...
Great place. Jacky and Alice are wonderful hosts with quality product and and excellent place to chill. Recommended. Cheers Jacky!
Great cannabis store, very recommended Great people, drinks, and really nice to seat and smoke
no more reviews
Nearby Shops With Products
The following shops have listed their product selection, and are close to Jacky Lee land.
All Nearby Shops