Herb Haven Cannabis
5.0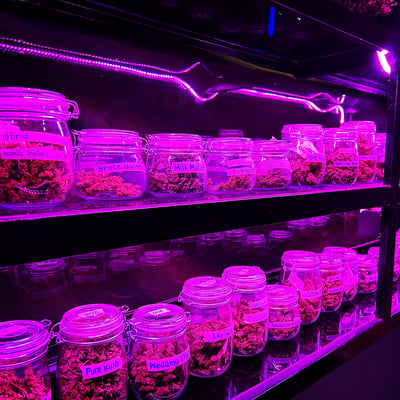 24+
Herb Haven จำหน่ายมากกว่า 50 สายพันธ์ทั่วโลกและเป็นผู้จัดจำหน่าย Grade Premium Hi-End นำเข้าอย่างเป็นทางการเจ้าแรก
Hours of operation

Prices are not visible to unverified accounts.
Uplifting, euphoric
Click to leave a review
Click to claim/add business
Honestly, it's the best price I've found at any shop in town by far. I'm an absolute regular here now. Also, great conversation with Tiger always.
Best bud shop in town! Amazing deals, amazing owner, and (of course) amazing bud! 🌸🙏🌸
(Translated by Google) Excellent! (Original) 一級棒ㄉ啦
Tiger is an amazing guys and so is his weed. A great spot away from the busy walkingstreet.
It is not only the weed, but Giant House Pai Riverside is a great place to stay and relax. Lots of open space, clean, quiet, by the river. And the weed is at great price.
Very good quality of weed, really good! And friendly staff :-)
Without doubt, absolute best bud & bud shop in Pai! Premium BC bud and 1st class service.....I'll certainly be back... 🤙🏼
I really enjoyed staying, feel like home, Everyone friendly like family. Will go back again soon 😉
(Translated by Google) Great place, really beautiful there, the quality of the green is excellent and the service is rare. (Original) אחלה מקום, יפה שם ממש, האיכות של הירוק מעולה והשירות נדיר.
no more reviews
All Nearby Shops