The Old Weed Man
3.3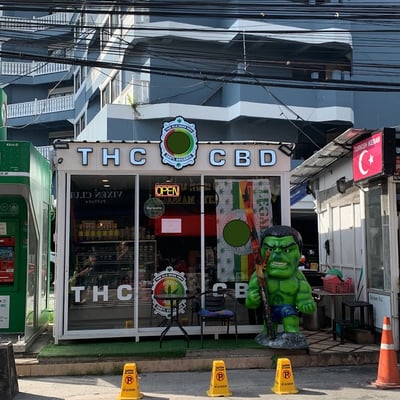 7+
The Old Weed Man
Click to leave a review
Click to claim/add business
Visited The Old Weed Man in Pattaya recently. They had a unique range of weed-infused items, which was intriguing. The staff seemed friendly but the quality of the weed was a bit hit-and-miss. Found it a bit pricey too. An interesting place, but there's room for improvement.
I bought brownie, cookie and some strains. The quality is good, so far the best in Pattaya.
Scam cafe avoid scam cafe avoid
All edibles are a scam don't go there some of the cakes go up to 600 BAHT nothing inside shame
Best weed store found in Pattaya, extensive choice and also great prices. Can also speak English well! Thank you for everything :)

If you're looking for quality, this is the place.
no more reviews
Nearby Shops With Products
The following shops have listed their product selection, and are close to The Old Weed Man.
All Nearby Shops