HEAVY CANDY (Shop)
5.0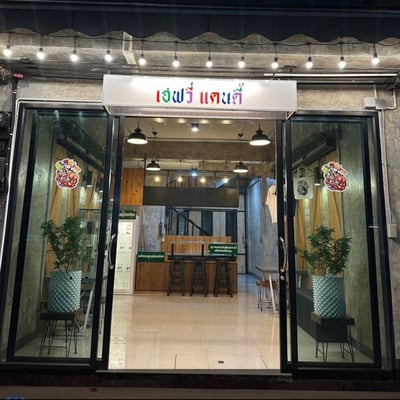 13+
Celebrating the opening of a new store (Heavy Candy - Shop) on February 9, 2023 (09.09 A.M.)
Hours of operation
Click to leave a review
Click to claim/add business
โคตรแจ๋วครับมาที่นี่เมาๆมันส์ (Translated by Google) Very cool. Come here. Drunk and fun.
this shop is the best ! price and quality ! 420thb is maximum you can smoke upstairs and borrow bong. 👏👏👏
Great little place! Only locals! Good selection! Great prices! Just opened so nota lot of stuff in there yet!
Very happy Very good 👍🏻 💚 บรรยากาศเป็นกันเอง มากครับ 💓💓💓 (Translated by Google) Very happy Very good 👍🏻 💚 The atmosphere is very friendly 💓💓💓

ของดีเจียงใหม่ (Translated by Google) new goodies
Celebrating the opening of a new store (Heavy Candy - Shop) on February 9, 2023 (09.09 A.M.)



no more reviews
All Nearby Shops