Catneep Dispensary
5.0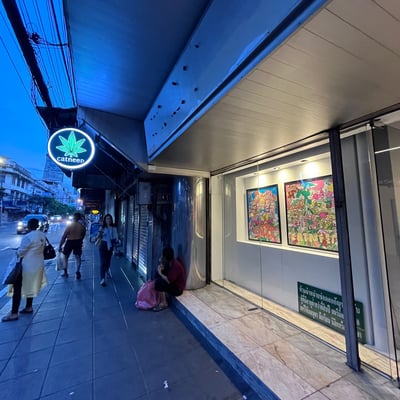 14+
Welcom to Cannabis Dispensary in Charoenkrung ! Special Price for Top Shelf and Exotic !
Hours of operation

Good Day time using !
Click to leave a review
Very knowledgeable staff and good service. 🤘🏽
Awesome place. Super friendly staff with excellent service. They are building their smoking lounge currently. Can't wait when they're done with it!

Been here for the first time and I heard they just opened - the atmosphere looks great and super friendly staff with good recommendations ✌️
Friendly staff!! Good selections
Best weed in Bang Rak area waiting for stoner
Good quality cannabis products! They are building their shop right now. Can't wait to see the shop when its done 🥳🥳🥳
no more reviews
All Nearby Shops