Sanaes buds koh chang
5.0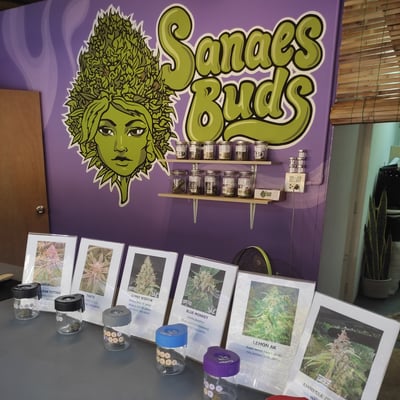 31+
good quality buds for good prices
Hours of operation

Various strains all grown indoor at sanaes buds
Click to leave a review
Click to claim/add business
J and J are the best! Great selection, value and location.
Awesome flower, grown with care and passion. Good quality and good prices! Highly recommended
If you want great quality weed,good prices ,friendly people, with great knowledge come to sanaes buds. 5 stars 🌟 ✨
I just got coffee here and it was good. It's a bit more north than what google maps says.
Some of the best quality flowers I seen on my travels so far. Run by a lovely, super helpful guy and his wife.
Sanaes Buds...... I like to smoke good quality gear (when I can get it)...where ever I land around this little planet .... So its great when you find a place where the owner actually takes the time ,effort ,care,knowledge, to produce high quality excellent Buds.....✌👌👍 (Sanaes buds has the best quality buds by far on koh Chang.🙂) 5 stars all day long....⭐⭐⭐⭐⭐




11+
no more reviews
All Nearby Shops