Stonehaze Dispensary
5.0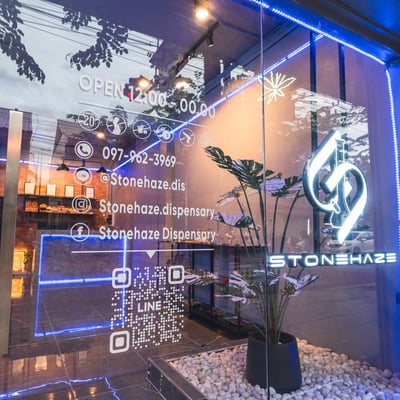 14+
We are a dedicated team from a legal and licensed cannabis dispensary aiming at providing the premium quality products available on the market and consistently delivering the best service to our customers. Our products are outsourced from trusted partners without middleman; consequently, the highest quality with the lowest price can be guaranteed. Unfortunately, Thailand's current law and legislation concerning cannabis is outdated, so we expect the cannabis market to expand substantially when there is a change to the cannabis law.
Hours of operation
Click to leave a review
Click to claim/add business
ของดี ร้านสะอาด มีตัวอย่างสินค้าให้จับเล่นเยอะดีครับ (Translated by Google) Good stuff, clean store, lots of product samples for you to play with.
ราคาดี บริการดีมาก แนะนำเลยครับ (Translated by Google) Good price, very good service, recommend.

ร้านสะอาดบรรยากาศดี ของดีมีคุณภาพ (Translated by Google) Clean shop, good atmosphere. good quality

no more reviews
All Nearby Shops