Weed & Wine
5.0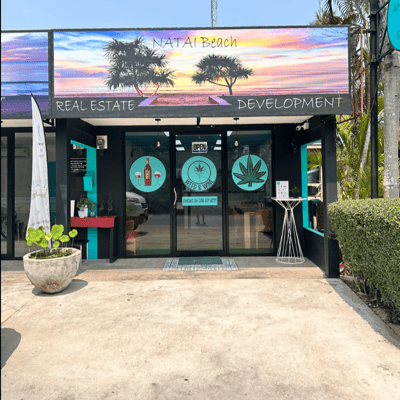 12+
Welcome to our Weed & Wine shop, where we combine two of life's greatest pleasures into one convenient location! As you walk through the door, you will be greeted by our knowledgeable staff who will guide you through our extensive selection of premium cannabis strains and products. Pick a strain, sit back, and relax whilst we take care of your worries. In addition to our cannabis offerings, we also have a carefully curated selection of fine wines. Our staff can help you find the perfect pairing for your cannabis experience.
Hours of operation
Click to leave a review
Click to claim/add business
Super shop, the seller knows what he's talking about and is very cool. Absolutely recommend !!' Alex
Best Weed Shop you can find definitely a must visit.
A good place to stay i middle of nowhere. With friendly service
Found this store on Google Maps while staying at nearby hotel. We we were greeted by friendly staff member called Lou, Awesome shop opposite the beach, nice atmosphere with a Wide variety of products / strains. The prices are also very reasonable. Not expensive. I would definitely recommend this store to anyone interested. Thank you 🙏🏽👍🏽
Best Place around. Perfect Quality, Friendly Service. Thanks a lot.
Super chilled vibe, professional service and really interesting diversity of strains. Would recommend 10/10!!
Best Shop in Phuket! Friendly owner.. Highly recoment
The staff is super friendly and the weed is great, many thanks!
Good quality weed , Fair prices and the staff was very friendly 👍🏻
no more reviews
All Nearby Shops