Weedology Cannabis Culture Aonang
5.0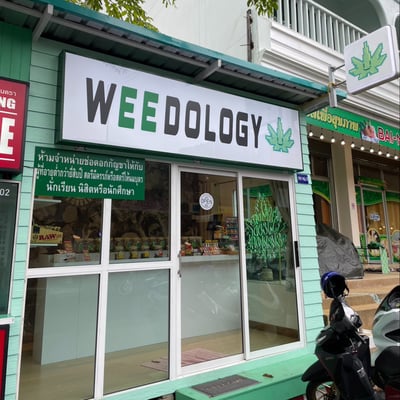 17+
Weedology Cannabis Culture Come Get Your Weed Today! Weedology is a dispensery with premium quality canabis and services. Come get your weed, hang out or feel free to just inquire about Canabis we r happy to help.
Hours of operation

Indica 100% Effect : Relaxed , Happy
Click to leave a review
One of the best weed shops in Ao Nang! Super friendly owner.


Such a lovely dispensary with creative varieties of good quality products. The host is the sweetest and very helpful with informing you about each strain. Definitely worth checking out this place 🌱🥰✨️
Hello my fellow traveler! Yes you found one! This is one of the best Stores in the area, with the dedication and love for the product. The quality was very good and I never had a strain at this Store which underperformed. The prices are in the normal range and they have discount offers for bigger amounts. The staff is friendly and knowledgeable and will help you in your choice if needed. Apart from buds they also have a wide variety on pens and thc liquid. I definetly recommend this store if you are staying in the aonang area!




3+
no more reviews
All Nearby Shops