Chinnabis Shop
5.0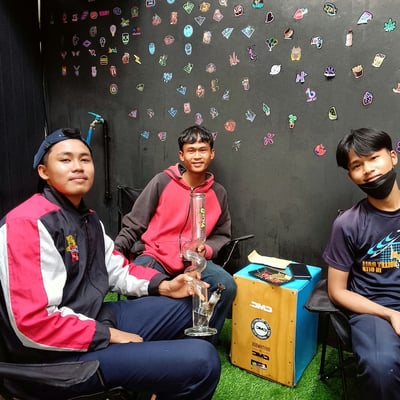 Click to leave a review
Click to claim/add business
บริการดีแม่ค้าเฟรนลี่และทางร้านจะแนะนำตัวที่เราต้องการ ที่สำคัญแม่ค้าน่ารักครับ😁😂 (Translated by Google) Good service, the seller is friendly and the shop will introduce the person we want. Most importantly, the seller is cute. 😁😂

บริการดีครับคุยสนุกมากเป็นกันเองสุดๆเนื้อเมามากครับผม🫰🫰 (Translated by Google) Good service, very fun to talk to, very friendly, very drunk 🫰🫰
ของดีฟิวดี หอมจัดๆ พนักงานน่ารักแนะนำดี ราคาดีมาก ราคามิตรภาพเท่าพันธุ์ไทย แต่ได้พันธุ์นอก แนะนำเลย (Translated by Google) Good stuff, good smell, nice staff, good advice, very good price, the price is the same as Thai varieties. But getting foreign varieties, I recommend it.
no more reviews
Nearby Shops With Products
The following shops have listed their product selection, and are close to Chinnabis Shop.
All Nearby Shops