High THC Ltd. Phuket (cannabis shop, weed shop, магазин марихуаны)
5.0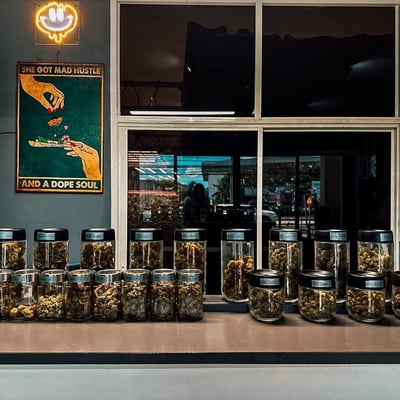 14+
Welcome to High THC Phuket, the premiere weed shop in Phuket, Thailand. We are dedicated to delivering the highest quality THC, CBD, and cannabis products, ensuring an authentic Thai cannabis experience like no other. With over 30 strains of carefully curated sativa and indica options, we offer a diverse selection of cannabis that caters to every preference. Our collaboration with the best cultivators and manufacturers in Thailand guarantees that our products meet the highest standards of quality and potency.
Hours of operation

Prices are not visible to unverified accounts.
Dive into the world of Dipz, a remarkable strain originating from a cross between Oreoz and Red Runtz. Boasting a dominant 70/30 Indica genetic makeup, it promises a sensory feast with its creamy biscuit, cherry, and gas scent profile. Experience the jaw-dropping frost and the red intensity that sets it apart. It's time to forget the ordinary and get ready to get Dipzy!
Click to leave a review
Click to claim/add business
(Translated by Google) Good store. Only here I found cannabis varieties with exotic genetics. There is a good selection of buds, exclusive devices, and excellent clones from Exotic Genetics and other breeders. Polite and kind people work in the store; they showed and explained everything and answered all my questions. Respect! (Original) Хороший магазин. Только тут я нашел сорта каннабиса с экзотической генетикой. Есть хороший выбор шишек, эксклюзивные девайсы, и отличные клоны от Exotic Genetics и других бридеров. В шопе работают вежливые и любезные люди, все показали и рассказали, ответили на все мои вопросы. Респект!
(Translated by Google) Pleasant staff, they advised, suggested, helped to choose, respect to the guys! Prices are fire! Now I only shop here for a pleasant evening! (Original) Приятный персонал, все проконсультировали, подсказали, помогли выбрать, респект ребятам! Цены огонь! теперь для приятного вечера закупаюсь только здесь!

(Translated by Google) Large selection of varieties at real low prices (Original) Большой выбор сортов по реал низким ценам

(Translated by Google) Prices are lower than on the entire island. Staff is generally top. You can sit with the boys and have a normal conversation if you came here without your own company. (Original) Цены ниже, чем на всем острове. Стаф вообще топ. С пацанами можно посидеть, нормально пообщаться если приехали сюда без своей компании.

(Translated by Google) Cool store, professional sellers, identified the need, picked up the drape, as for me, the best price on the island, definitely moving with the guys 🤝 5🌟 (Original) Крутой магазин , продавцы профи своего дела , выявили потребность , подобрали драп , как по мне , лучшая цена на острове , определенно двигаюсь с парнями 🤝 5🌟
(Translated by Google) The boys know their stuff Delicious and juicy cone I recommend you go and try (Original) Пацаны знают свое дело, Вкусная и сочная шишка Рекомендую заехать и попробовать
Great weed great stuff , the grunters are lovely
no more reviews
All Nearby Shops