Grill
5.0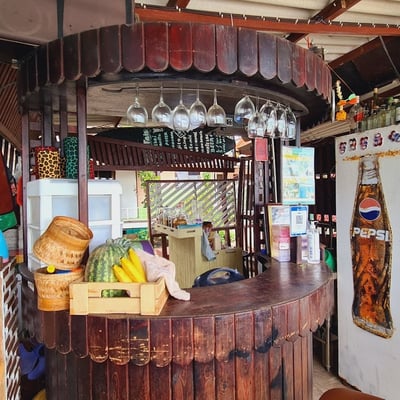 7+
Hours of operation
Click to leave a review
Click to claim/add business
They went above and beyond in their service and care for our group. We returned to this bar nearly every night! The pizzas and burgers were good (even sensitive to allergies!), cocktails were tasty and the service was exceptional.
Quality food, fantastic staff set on a beautiful beach. Free pool is a bonus not seen much in Thailand.
on a hide away beach with the real Island vibes, relaxing reggae music, delicious home-made pizzas, the owners a lovely most funny couple ever who know what true hospitality is, a jump in clear blue water, cocktails and happy hour! Nothing more needed...
พิชซ่าอาหร่อยคับ แป้งกรอบๆ และค็อกเทลอหร่อยที่สุดในอ่าวคับรองมาชิมดูได้คับ (Translated by Google) Delicious pizza, crispy crust and the most delicious cocktails in the bay. Come and taste it.

Great pizza on the beach good cocktails and the best and friendliest staff on this beach
no more reviews
Nearby Shops With Products
The following shops have listed their product selection, and are close to Grill.
1.9km

13.0km

All Nearby Shops