Café AZA'S
5.0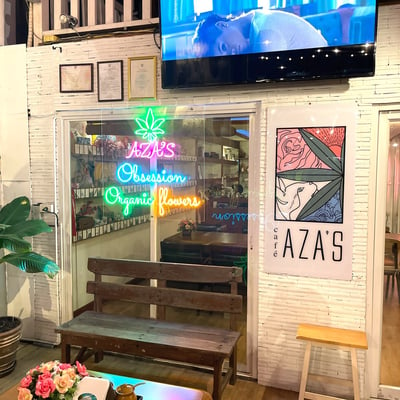 5+
Organic Cannabis dispensary,NO PGR,Café&Restaurant,Thai food,Authentic Japanese curry rice,Ice cream 20THB〜 AZA'S Obsession Organic.JapanQuality.
Hours of operation
Click to leave a review
Click to claim/add business
มีดอกกัญชาหลายสายพันูธุ์ ให้เลือก เยอะดีค่ะ (Translated by Google) There are many varieties of cannabis flowers to choose from.
Unique and exclusive buds supplied by own farm using all-natural and organic Japanese technology and grow methods. A place to stop for a meal or drink and check out the displays.
no more reviews
All Nearby Shops