GEEN Weed Cannabis Marihuana กัญชา
5.0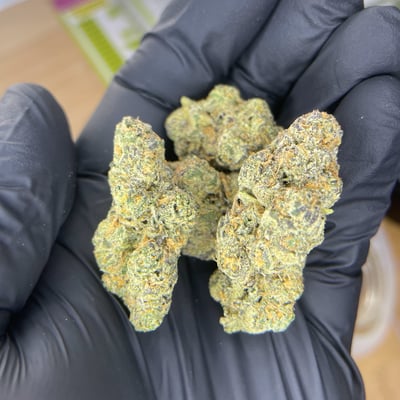 20+
Hours of operation
Click to leave a review
Click to claim/add business
ดอกเดือดมากสำหรับผู้ที่รักนักปลูกในท้องถิ่น (Translated by Google) The flower is very hot for those who love local growers.


Place is a bit hard to find, its right around the corner by the restaurant and some dessert place, its located IN a building slightly so cant be seen from most of the street unless u look inside.



The cannabis shop had high-quality buds with clear labelling of the vendor/supplier names and brands. This level of transparency was impressive and it made it easy for me to choose products from trusted and reputable sources. Additionally, the shop had a wide range of strains and products available. The staff were friendly and knowledgeable, able to answer all of my questions and make recommendations based on my preferences. Prices were fair and competitive with other dispensaries in the area. The cannabis shop had a selection of edibles, including a delicious brownie that stood out to me. It had a rich chocolate flavour and the buzz lasted for an hour and a half, which was perfect for my needs. The staff was knowledgeable and helpful in guiding me to the right products for my needs. Overall, the brownie was a great addition to my experience at the shop, and I will definitely be looking to try more of their edibles in the future.
Super nice place, friendley seller, very good weed




They only sell locally sourced products. A few of them are medium to high quality and sold for more reasonable prices than in other stores. The store is tiny, but the pressntation is nice and professional. Unfortunately there is no smoking area or cold drinks, but friendly staff.


Compared to the other dispensaries which have jacked up prices (700&up), this store has only quality top notch buds in the 500-700 range. The quality of the Budz are comparable to Dr. Green or High Queens, but the prices are better if you are looking for anything under 4 grams. The only downside to this shop is that they only offer discount if you buy 3 or more of same strain, compared to other shops that give discounts as long as you buy 3 g buy off any strain. When I want to pick up 1-3 g of special fire, I come to DOT.Lab.
Lovely people, very helpful. Great product 🤗
One of the best dispensaries in town. Great customer service and products. Their prices are competitive and there is a wide selection

Very clean and professional place. The couple that works there are very nice and helpful and the quality is the best I've have in chaing mai. Highly highly recommend !!
Reasonable price. Great quality in Chiangmai. Will comeback again for sure.


no more reviews
Nearby Shops With Products
The following shops have listed their product selection, and are close to GEEN Weed Cannabis Marihuana กัญชา.
All Nearby Shops