Sukjai Weed Shop
5.0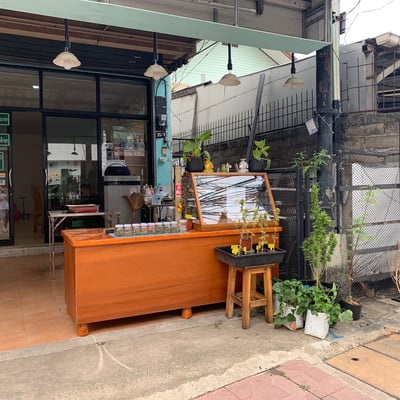 4+
Sell weed flowers, seeds, plants, and accessories.
Hours of operation
Click to leave a review
My favorite cannabis shop. Order from him on monthly basis. Highly recommended.
this is probably one of my favourite shops in the world. the owner gave us a nice sample to try before leaving with some Thai tea on the side. you won't feel more welcomed in anywhere else while visiting CR. +++++
Nice Price! Good quality. Best saler! All people of the planet which smoke weed and arrive in Chiangrai you need visit this smoke. GANJA FOREVER!
ของดีมากคับ ราคาถูกด้วย แนะนำเลย พ่อค้าคุยแนะนำดีมาก ชิวไปด้วยกันด้วย (Translated by Google) Very good product, the price is also cheap, I recommend it, the seller is very good Chill together too
พ่อค้าหล่อ กัญชาเมา เปอร์เฟค!! (Translated by Google) Handsome merchant, drunk marijuana, perfect!!

ราคาถูก คุณภาพ (Translated by Google) cheap price quality
Great shop and a cool guy handling his stuff.
no more reviews
All Nearby Shops